Registering a business online can seem confusing at first so we have constructed a step by step on how to register your business through the ASIC Business Registration Service.
Step 1
Head to the ASIC Business Registration Service by following this link https://register.business.gov.au/
Step 2
Click the "Get Started" button on the "Register your business" tab.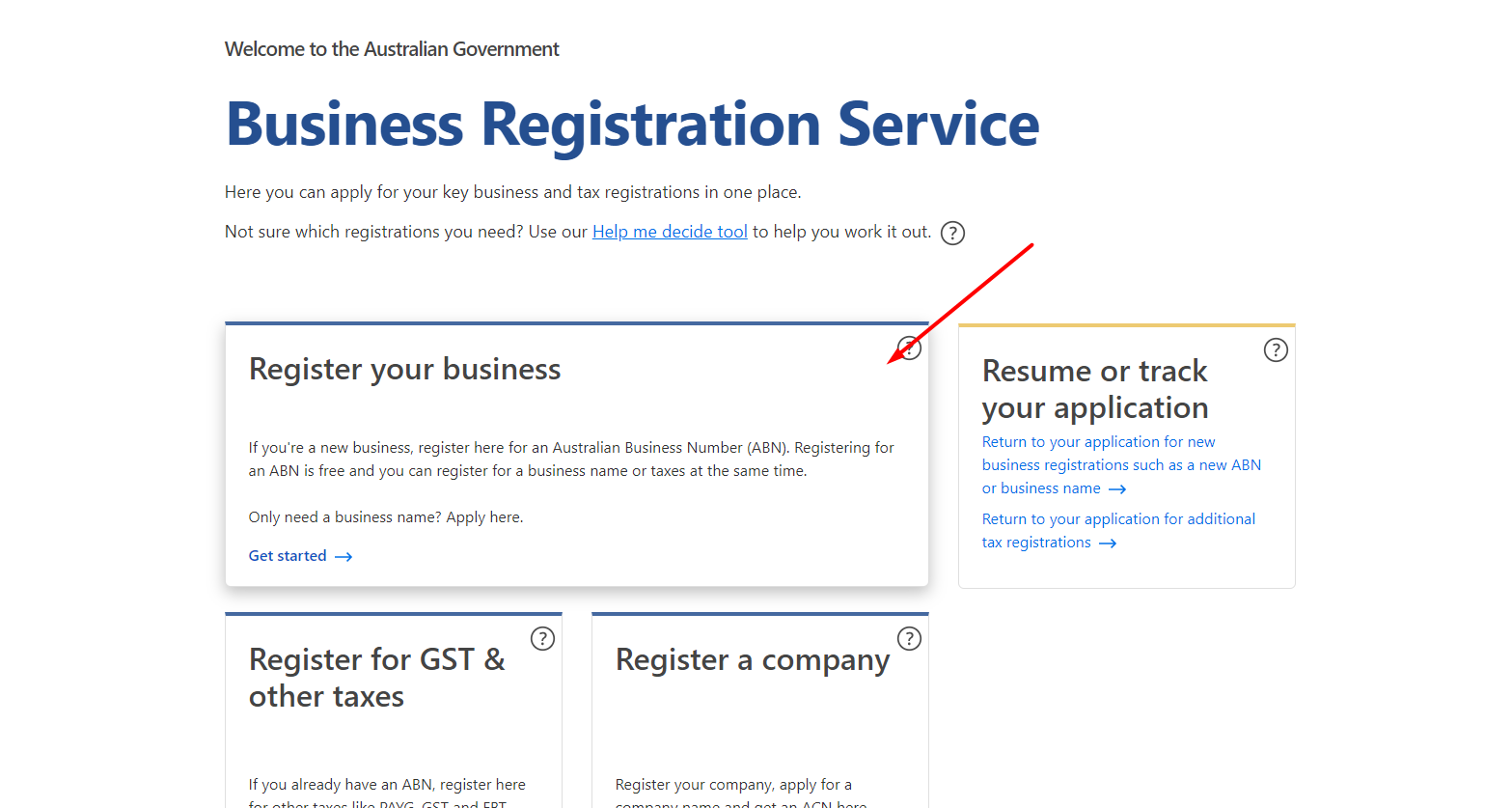 Step 3
Select the relevant options for your business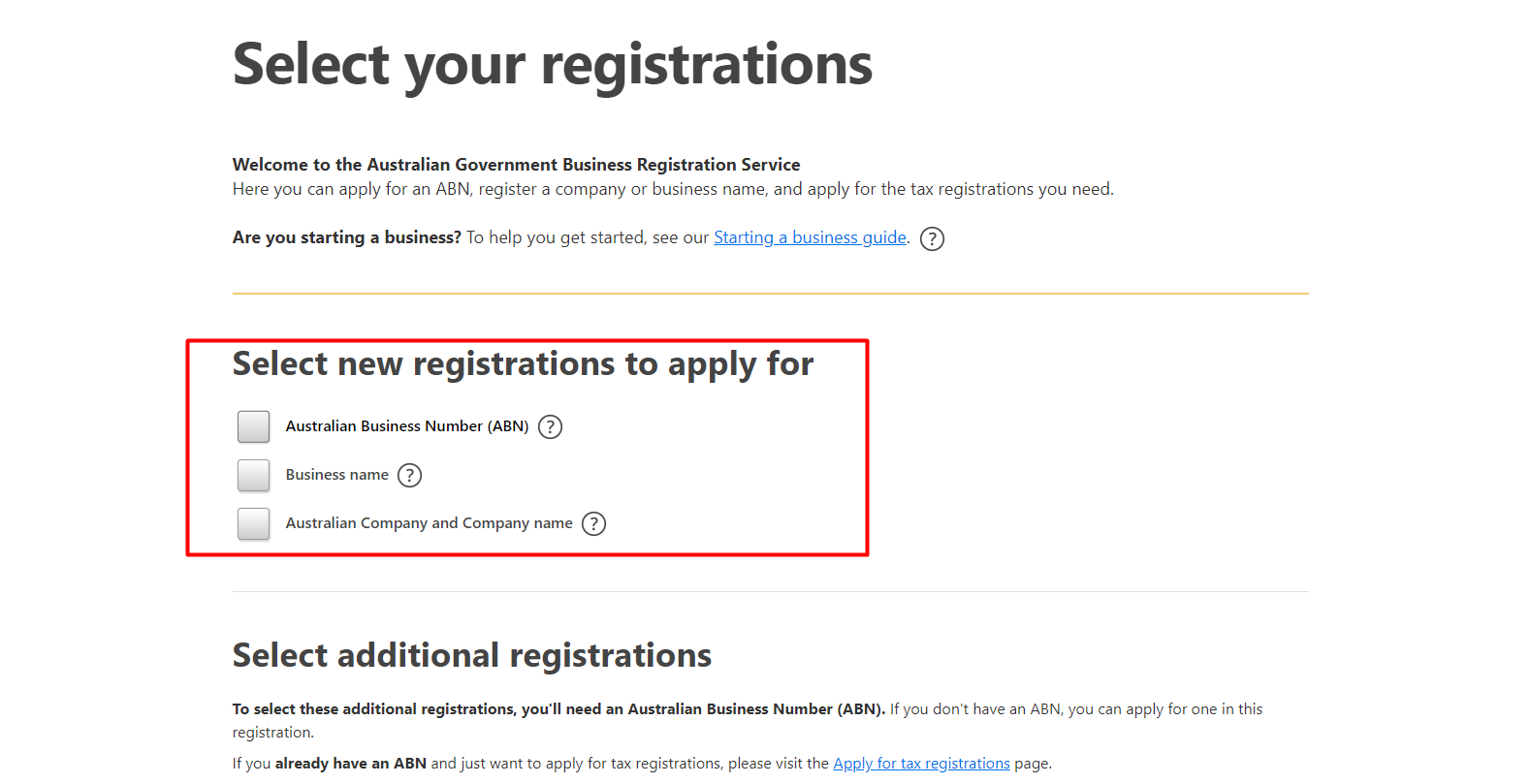 Step 4
Follow the prompts, registering your business is all easy from here. The cost of registering a business name is around $37 per year and will be around $60 per year if you do not use the government website.